Their products are the following:
1. Pretzels
2. Chocolate Bars
3. Fig Newman's
4. Family Recipe Cookies
5. Chocolate Cups
6. Newman's O
7. Pops Corn
8. Alphabet Cookies
9. Olive Oil and Balsamic Vinegar
10. Coffee
11. Dried Fruit
12. Pet Food
13. Hermits
14. Mints
15. Royal Tea
16. Licorice
In the box which was packed perfectly are the following: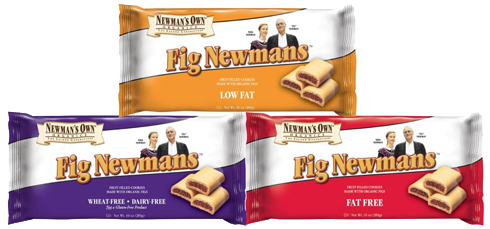 4.) I just can't get enough of the
Double Chocolate Chip
from NOO. For the Nutritional Facts: Calories 150, Fat Calories 70, Total Fat 7g, Saturated Fat 3.5g, Cholesterol 0mg, Sodium 100mg, Total Carbohydrates 22g, Dietary Fiber 1g, Sugars 11g, Protein 2g.
Oh my goodness, my free goodies are almost run out. Soon, I will be out grocery shopping for these favorite goodies I mentioned. I truly love NOO products and I highly recommend NOO products to you and your family.
I received the products of Neman's Own Organics for free. Regardless, I only recommend products or services I used and tried personally; and believe will be good for my readers. I am not compensated in this post. All opinions are 100% my own.