Happy Father's Day! Did you take the men of your life to a good treat today? How did you celebrate Father's Day? I bet you gave a card, a gift and took the family to a nice dinner? that's really great and I bet you all had a wonderful time. Hubby and I started our day attending mass and I treat him for breakfast at Cracker Barrel in Titusville. It's our favorite place for breakfast because we love to buy goodies after the meal.
Breakfast Sampler
We decided to just spend the day movie watching on Netflix. We watched The Numbers Station starring John Cusack, Hunger Games and Jack the Giant Slayer. When we were tired, we spent the rest of the evening at the gazebo. We started grilling and making kabobs.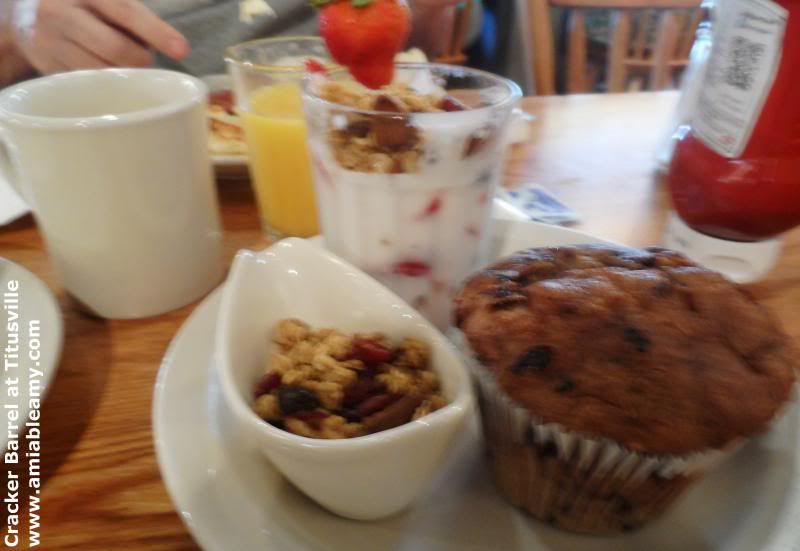 Cracker Barrel
I will share some photos next time.